About Us
Who We Are
Seadorf Construction LLC is a licensed general contractor located in the foothills of Charlotte, North Carolina at Lake Norman. We work with commercial clients throughout the state, specializing in tenant improvement projects, upfits and interior buildouts.
We design and build offices, stores, banks and restaurants including full-service dining and quick-serve restaurants.
Our Specialty
Seadorf Construction specializes in design build construction. We have considerable experience in pre-construction services like budgeting, site evaluation and scheduling coordination.
We can create detailed design drawings and construction timetables, and then follow through in executing our proposed plan. The result is our projects get done on time, on budget and without stress!
What Makes Us Unique
We're straight shooters. Plain and simple. We're realistic in our designs, budgets and scheduling.
We can work with tight deadlines, coordinating an aggressive construction timetable that results in successful job completion.
With Seadorf Construction, you'll get no surprises, excuses or delays. We'll tell you your options and guide you in any decisions.
We take full responsibility for a project. Our clients appreciate having one company accountable for all work, but what they like most is that we ensure a smooth, hassle-free building process from start to finish.
Why Subcontractors Give Us Their Best Work
We've developed excellent relationships with quality subcontractors throughout North Carolina. We look upon them as partners, showing genuine respect for their time and expertise.
By running our jobs efficiently, they enjoy working with us. They know they'll get in, do their job and get out according to plan. They also know we won't accept shoddy work.
We pay our contractors promptly and fairly. In return, they give us their best prices, often significantly less than what they quote to competitors. We pass that savings along to our customers.
How We Work with Realtors
Because we're experts in design build construction, we often work with commercial property real estate brokers. They look to us to design and quote construction projects for their clients.
We provide the numbers that help determine a project's feasibility. Our efforts allow realtors to focus on what they do best, finding the right property and putting the deal together.
About the Founder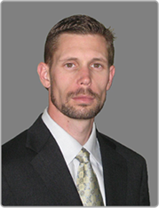 Seadorf Construction was founded by Michael Seadorf, who has worked in the construction industry since 1999. Before starting his own company, he served as a project manager, estimator and superintendent with various builders in North Carolina including Randall Construction, Matthews, NC and McAllister Commercial Construction, Charlotte, NC.
Prior to moving to North Carolina, Michael worked in construction in California with top builders Opus West Construction, Pleasanton, CA; Sequoia Pacific Builders, Roseville, CA; and Vance Brown Builders, Palo Alto, CA.
Among the construction projects he's supervised are Dunkin' Donuts franchises, Wells Fargo bank branches, Starbuck's, Sonic Drive-In, armed forces recruiting centers and various office buildings, medical offices and retail shopping centers.
Mike Seadorf, Up Close & Personal
"I see my role as helping business owners realize their dream," explains Mike Seadorf, president. "They tell me what they envision for their place of business, and I find a way to design and build it, working within their budget and time constraints. I make sure the project proceeds smoothly through all stages and is a stress-free experience for them."
Mike grew up in the construction business, accompanying his father, a senior superintendent, to job sites. "I learned the ropes of the construction process at a young age but what stuck with me the most, even as a kid," Mike says, "was the relationships my father had with his contractors and clients. Their mutual respect was evident and surely contributed to the success of the projects. I try to bring my father's same straightforward style and leadership abilities to the work we do at Seadorf Construction."
Mike lives with his wife Brandy and their three children, Steven-13, Lauren-10, and Abigail-6, in Troutman, NC. He built and designed their "green" home, using energy-efficient, sustainable materials that allow the house to operate with one-half the energy of an equivalent-sized home.
When Mike isn't at a construction site, he can most often be found in his garage, designing or tinkering with some building project, whether it's something to add to his home or a four-wheeler vehicle for his kids. "Construction is in my blood. It's my work, my hobby, my passion."
If you'd like to discuss your construction project, give Mike Seadorf a call. He's happy to talk with you about your plans – no cost, no obligation. Mike can be reached at
Mike@Seadorf.com
or 704-634-1000.